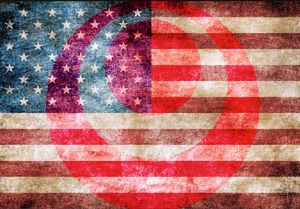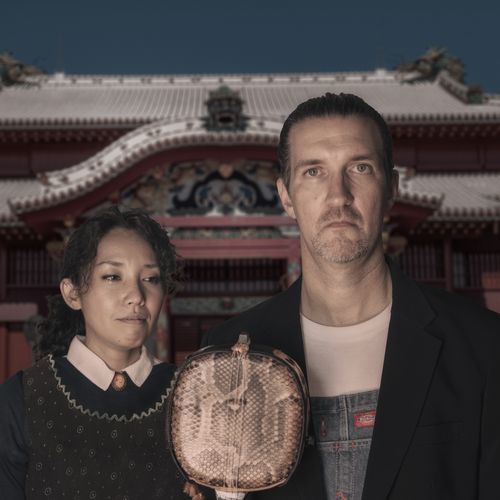 About
Okinawa Americana
Internationally recognized recording artists and musicians, David Ralston and Merry have created their own brand of music,  "Okinawa Americana Music." Integrating influences from Japan to Brazil to America's heartland, World Music to Blues, Country, Folk, and Roots Rock, they successfully illustrate that "The world of music is not just changing, it has changed."
『沖縄・アメリカーナ メリー&デイビッド』は沖縄を拠点にして、国際的に活動しながら独自の音楽世界を奏でる。
ありそうでなかった沖縄民謡とアメリカのブルース、ロック、ソウルをチャンプルー。お互いのルーツを崩さず、新たな音楽世界を展開。アコースティックデュオとして、またはフルバンド構成、さらにエイサー、ダンサーとのコラボレーションでも多くの歓声を浴びていて、子供達からお年寄りまで幅広く好まれている。またアメリカ、カンボジア、マレーシア、タイなど年に2回は海外公演を行う中、児童支援事業や異文化交流イベントなども幅広く企画している。2020年セカンドアルバム発売予定。
Whether David and Merry are performing as an acoustic duo or with a full band and traditional Eisa Dancers, prepare your imagination for an magically soulful, bluesy, rockin' show that audiences are guaranteed to remember.
David Ralston and Merry Gushi will be releasing their newest project, "Okinawa Americana" worldwide in 2017, as a follow up to their "East West" collaboration. Recorded in Los Angeles, Nashville, and Awaji, Japan, the album blends David's American Blues with Merry's Okinawan traditional Japanese Folk and World Music style."Okinawa Americana" also features world class musicians, including Phil Chen (Rod Stewart, Jeff Beck), Dave Roe (Johnny Cash), and Mark T. Jordan (Carpenters, Bonnie Raitt).​
2017年にイーストウエストのコラボレーションアルバム『沖縄アメリカーナ』を発表。それはロサンゼルス、ナッシュビル、日本の淡路島、沖縄で録音され、デイビッドのアメリカン・ブルースにメリーの沖縄民謡を融合させたもので、レコーディングには
■フィル・チェン(ロッド・スチュワート、ジェフ・ベック)
■デイブ・ロー(ジョニー・キャシュ)
■マーク・T・ジョーダン(カーペンターズ、ボニー・レイット)
等が参加している​。2020年5月にはセカンドアルバム『二 Tachi』を発売予定。
World Wide Performances
2018,12,26 Thailand tour 
2018,12,22 Plaza House Christmas LIVE
2018,11,03 Hawaii tour
2018,10,29 Itoman Charity Concert
2018,10,21 Experience Paul Reed Smith in Japan
2018,10,19 Ishinomaki LIVE
2018,09,15 Okinawa Americana Festival vol.2
2018,09,09 Fukuoka Live 
2018,08,26 Asian Festival Knoxville Tennessee 
2018,08,22 USA tour
2018,07,28 Tokashiki Matsuri 
2018,06,30 Kouri island LIVE 
2018,06,24  Okinawa Budokan Live
2018,03,31 Kagoshima Live
2018,03,25 Camp Schwab LIVE 
2017,11,03 USA tour
2017,10,19 FM Okinawa "happy island"  
2017,11,18 Experience PRS in Japan
2017,10,7 Naha Festival
2017,09,30 Shinagawa Unga Matsuri
2017,09,23 Radio Okinawa
2017,09,21 FM Okinawa
2017,09,16 Plaza House CD Release LIVe
2017,08,27 Kmioooka Netu Matsuri 
2017,08,24 Itoman Furusato Matsuri
2017,08,20 1st Album"Okinawa Americana release
2017,07,1 Okuma Live
2017,06,30 Okinawa Americana Fest vol.1 
2017,04,08 Shinagawa Unga Matsuri
2016,11,23 USA tour
2016,09,30 Malaysia tour 
2016,07,11-24 Japan tour
2016,04,15 Shonagawa Unga Matsuri
2016,04,08 Plaza House Rycome Anthoropology Live
2016,02,12 Tokyo Blue Mood LIve
2015,11,14 Perer Barakan Toyama DJ LIve
2015,10,24 Peter Barakan Live Magic in Tokyo
2015,10,10 Naha festival RBC Stage LIVE
2015,07 Jieitai Summer Festival
2015,06,07 Futenma Flight Line LIVE
2015,5, 22 Sharky Bar Cambodia LIVE
2014,12,31 Okuma Resort New Year Countdown LIVE
Special Projects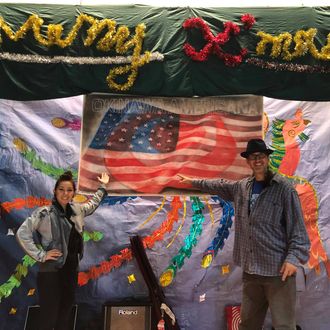 Kids support
児童支援
We collect donations from  Individuals and corporations and provide human support  for children and families in need. We also plan international exchanges between children and foreign nationals on a regular basis. For inquiries, please contact us!  .
私たちは支援が必要な子供たちや施設に、支援者から支援金を募ったり、必要な時に人的サポートを行なっています。また、不定期で子供たちと外国籍の方々との国際的な交流を企画しています。お問い合わせはcontactページからお願いします。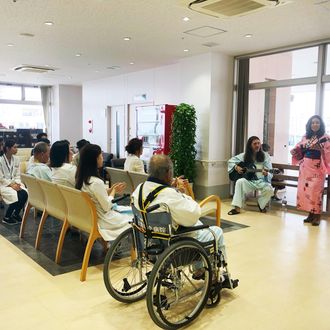 Live Hospital Performances
病院ライブ
We support long-term inpatients and healthcare professionals through music.
私たちは長期入院患者や医療従事者に音楽を通して応援を行なっています。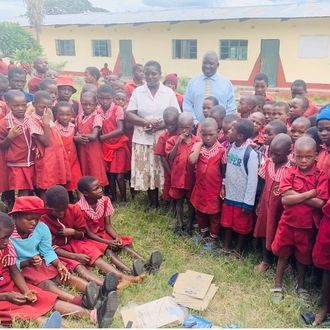 Clean Water in ZIMBABWE
子供たちに綺麗な水を
We plan to dig a well to improve the water supply in Zimbabwe schools.
ジンバブエの学校の水道事情を良くするために、井戸を掘る計画を立てています